Ring now to discuss your requirements: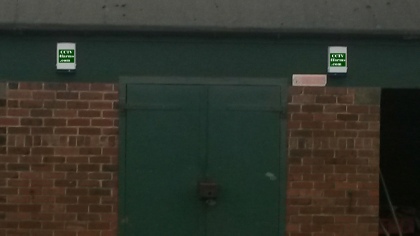 Protect your Diesel Store with an alarm.
Locks are just not enough deterrent.
They broke into this one even though it
had a substantial steel box around the lock!!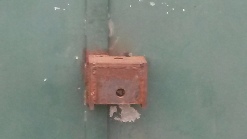 Full domestic grade alarm Panel.
Twin external Bell & Strobe with 108dB each.



DIESEL STORE ALARM SYSTEM
ALL YOU NEED TO DO IS THIS VERY SIMPLE SELF SURVEY:
IS THERE A SUITABLE MAINS POWER SUPPLY WITHIN 3 metres of PANEL LOCATION ? - Panel is to be located in the diesel store or secure building within 5 metres. If not can you have one fitted ?

HAS THE STORE GOT DOORS ON THAT WE CAN ATTACH DOOR CONTACTS TO ? - If not we can use a PIR sensor but these are more susceptible to false alarms (spiders, moths etc.).

We need to mount/fix the following: Alarm Panel, Keypad, Bell Boxes. Is the location suitable for screw fixing? - For example we can fix to masonry, plasterboard or a wooden board - NOT TO STEEL or similar.
IF THE ANSWERS TO ALL THE ABOVE ARE YES,
WE CAN FIT YOU THE SYSTEM ABOVE FOR ONLY £495 + VAT.
OPTIONAL EXTRAS:
MASTER 127 BLASTER - 127dB Siren
PHONE LINE AUTO DIALER (requires phone line within 3m)
GSM Auto dialer - uses mobile network (you will need to supply SIM Card with network coverage of the installation).



£150 + VAT
£100 + VAT
£160 + VAT
Mounted in a steel enclosure with anti tamper.
LCD keypad with anti tamper.